Helena Iglesias
ebroker Business Engineering
Helena Iglesias, from the ebroker Business Engineering Area, participates in the report "Young people join Mediation". Posted on February 2023 by Insurance News.
---
What knowledge and previous relationship did you have with the insurance sector and, in particular, with Mediation? What motivated you to stay in the company?
My family is linked to the sector, my parents are insurance brokers. In the case of my mother and part of the family, she works in the family brokerage, while my father is in another "leg" of the sector, technology.
I graduated in Industrial Technology Engineering from the University of Oviedo. Subsequently, I completed the qualifying master's degree in Industrial Engineering at the Carlos III University of Madrid, the objective of which was to grow professionally in a consulting firm, a common dynamic for young people in my degree.
By surprise, Covid, tele-learning and distance learning arrived, and that's how I started. I returned to Asturias, with the idea of ​​doing my Final Master's Project applied to the technology where I currently work: ebroker. The work was titled: Analysis and improvement of the IT project development process in ebroker. And really, there I began to understand and settle everything I had heard from my childhood about the world of insurance.
I liked it, and, above all, I discovered the amount of things that remain to be done, to evolve, and I valued the power of the sector as such. Really, I took it as a challenge, I find it gratifying and exciting to work in a company that develops a solution and supports the work of what, in this case, my mother does as an insurance broker. I close the circle so to speak, we materialize the technological solutions that my mother will later consume in her day-to-day life.
What is the most attractive thing about the insurance sector for you? Because? What do you value most about it? And what are the most negative aspects?
The insurance sector, from my point of view, is largely unknown among young people, for whom there is a great opportunity right now. I currently believe that it is a sector that is in full transformation and generational change, and if, in addition, you add the stability that it has in the face of market crises compared to other sectors, it makes it a very ambitious proposal today.
As for the negative part of the insurance sector, I think it lies in the rigidity and sometimes, the traditional dynamics that it has entrenched. What, consequently, makes the image towards the young public, in terms of attracting talent, unappetizing and limits the vision towards the great opportunity that it can represent for profiles like mine.
What do you think should change? Because? How could it be improved?
The perception that is had from outside is of an old sector, and resistant to change. Furthermore, I believe that there is great confusion regarding the work of mediation as such in society.
It is necessary to make the work of brokers visible, rely on technology and adapt to the new needs of the end customer, who is more dynamic, demanding and digital. I also believe that the insurance broker has a main asset, which is the relationship and trust with his client, in an increasingly depersonalized world, where face-to-face contact is less and less, where telephone switchboards and computer screens predominate, providing confidence and professionalism in the management of something as delicate as risks is differentiating. It is something that should be valued and promoted.
The insurance sector, from my point of view, is largely unknown among young people, for whom there is a great opportunity right now.
How do you think the relationship should be between seniors and juniors and between the different family generations within the company?
The relationship between seniors and juniors is something that has to be perceived by both parties as profitable, since both profiles contribute totally complementary qualities, as well as being important, to the business.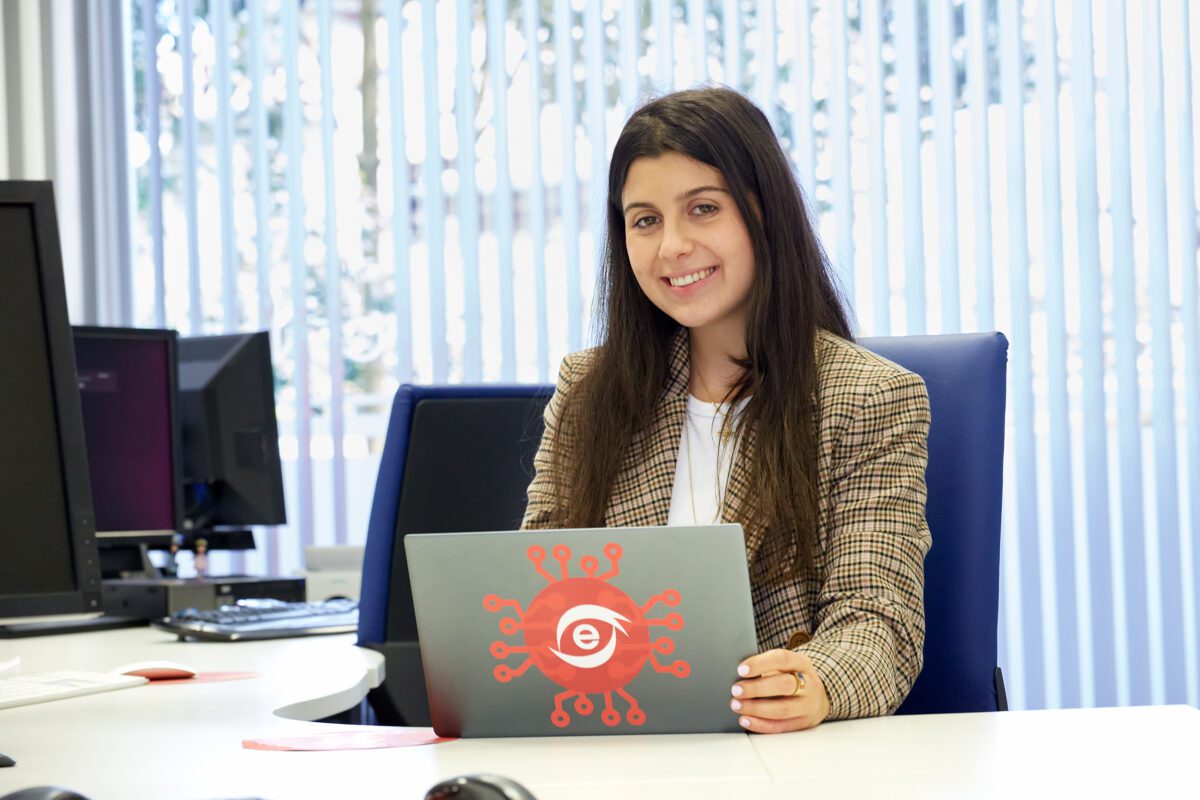 It must be clear that, although it is essential to incorporate junior talent that guarantees the continuity of the company over time, the senior profiles maintain the activity and are a source of knowledge until the new recruits reach the necessary level to carry out the activity autonomously.
No matter how much you want to work, and here I am also speaking in the first person, you need a criterion, some bases and a knowledge of the business that only those people with "seniority".
The combination of these two profiles from my point of view leads to business success, as long as the relationship between them is clear and healthy. Following horizontal models, where juniors matter and contribute, while seniors play the role of trainers and guides.
What capabilities do you think the new generations bring?
Today, for any sector, the incorporation of young, trained and qualified personnel generally provides fresh air and energy. In the end, you have to understand that when you land fully in a job and your working life has just begun, the "batteries" are 100% charged and that translates into energizing practices, questioning procedures and pushing yourself.
It is also necessary to perceive that an insurance broker works for an end customer that is changing and each time resembles or should resemble, if they want to guarantee their continuity in the business, these new generations. No one better than they know the needs that the broker must cover.
The incorporation of women in this and in other sectors where their presence is clearly a minority represents evolution.
¿What role is women having in this generational change? of mediation? Do you think that we are on the right path in the incorporation of women?
The incorporation of women in this and in other sectors where their presence is clearly a minority represents evolution. I believe that diversity is a very important value and enriches any project you have in hand.
Many times, we hide behind the fact that women represent a significant percentage in mediation, but if you analyze the data, these figures are limited to administrative or BackOffice positions. The real problem and the gap lies at the top, in management positions. I am aware that we are making progress in terms of equality, but there is still a long way to go. It is necessary and fundamental to continue promoting female leadership, making visible women who are already leaders today.
Do you think that the absence of generational change could favor the sale of family brokerages to other groups, integrations and mergers, etc.? Do you think this situation will change?
Totally, I believe the lack of relief will consequently generate sales and brokerage mergers. This dynamic that the sector brings, is not only due to the lack of generational relief, but also due to the tendency of mediation towards brokerages with large volumes of business.
Focusing on those cases resulting from the lack of relief, it will change as long as the work of mediation is made visible and asserted to the new generations so that it is perceived as an opportunity for future development.
What other consequences Do you think it may have the lack of generational relief?
I strongly believe that it is linked to all of the above. The image that young people perceive today of the insurance sector is old and "unappetizing". The stability of the sector, the development capacity it has, and the generational change it is undergoing are not fully perceived.
It is impossible to choose what is not known, I believe that ignorance is the main barrier that exists.
Do you think that there is enough support in Mediation —from insurers, associations, colleges of mediators, etc.— when it comes to facilitating the arrival of new generations? What are you missing? How could it be improved?
The insurance sector is an established and consolidated business where the average age is high and the presence of women in management, as I mentioned earlier, is minimal, therefore, the incorporation of a young woman, 24 years old, like me, It's a bit "sharp". They have not put any kind of obstacle on me, but sometimes you miss finding profiles similar to yours, in meetings and events.
Reports like this, giving us a voice and visibility, improves and facilitates the process. We need to be given credibility to gain a foothold in the business.
Download full interview