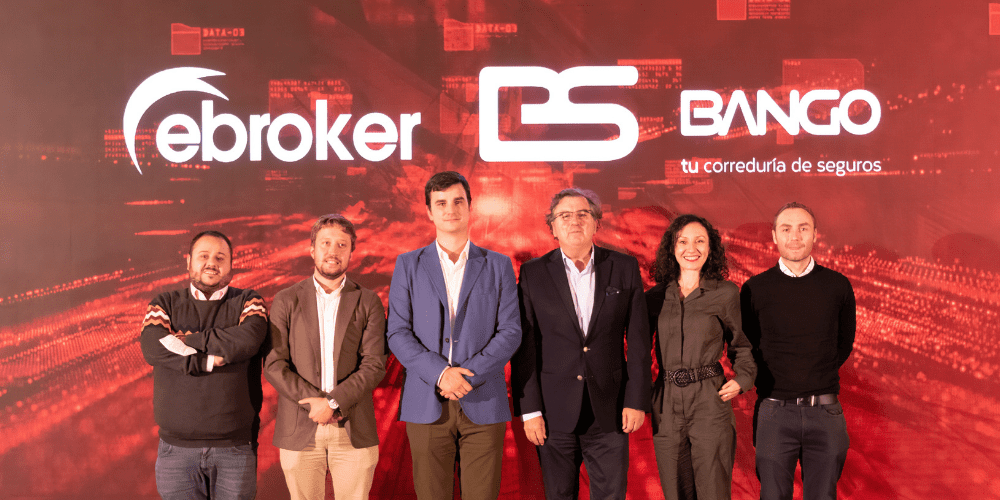 Last Thursday, BANGO Insurance Brokerage presented a new insurance APP aimed at its clients and developed with the support and technological base of ebroker. The event was organized in person and could also be followed live through streaming.
This great digital transformation initiative represents a leap in innovation in the brokerage business model, adapting to market behavior and the unstoppable advance of the digital age, where the consumer demands more and more agility and comfort.
To achieve this project, BANGO has relied on the technology of Web services developed by ebroker to connect the brokerage's secure APP with the platform, facilitating an automatic and efficient integration of all the information that the client modifies from their device.
The application, which has great usability, allows brokerage clients, among other functionalities, to compare and issue their insurance directly from the mobile device, retrieve a budget, see the receipt of each of their insurance, register a claim, request assistance and edit personal data.
As part of the evolutionary progress of the APP, BANGO has announced the improvement of communications with the client through Push Notifications, the inclusion of more lines for pricing and issuance and other evolutions that are in the study phase.
Pelayo Bango, Director of Business Dynamization of BANGO, highlighted: "The BANGO APP has the objective of putting all the power in the hands of the client for their maximum satisfaction and experience" [...] "None of this would have been possible without our ebroker partners, a partner of maximum confidence for BANGO that with its effort and work have made this project a reality today ".
For his part, Higinio Iglesias, CEO of ebroker, highlights: "For ebroker, this project is a successful case of how through our technology, experience and close collaboration, our clients achieve their most ambitious digital transformation goals"
▶ See HERE the video of the presentation.
▶ Know HERE the characteristics of the BANGO APP.