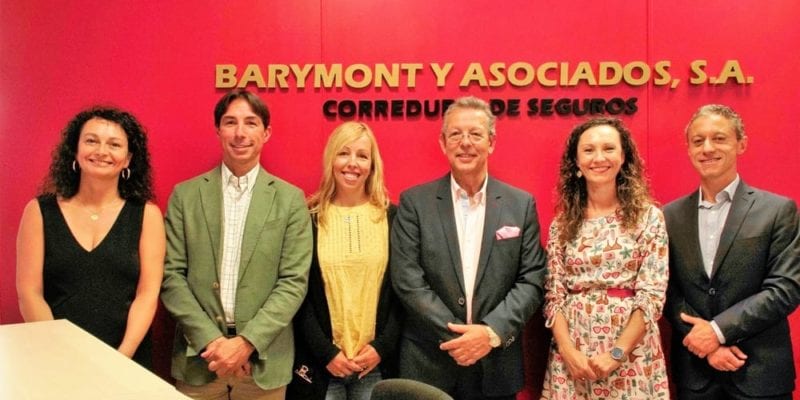 The relationship between both entities, initiated in the 2013, has been strengthened to cover in a timely manner the technological needs of the brokerage.
Last August, Nuria Alfaro, Head of Sales, Marketing and Communication and Rafael Álvarez, Head of Operations of the ebroker program for insurance management visited the headquarters of Brymont in Cantabria, where they met with the general director Javier Montaraz, the deputy director Ana González and the head of the Quality Department, Lydia Montaraz, in a work day to reinforce the cooperation between the entities.
Due to the unique structure of Bárymont, based on the total flexibility to adapt to the changes, both entities have reconsidered their collaboration model, focusing it on a personalized channel strategy that covers Bárymont's business needs through technology so efficient.
The relationship between both entities that has been developing since the year 2013, thus becomes more than just a supplier-client link. Thanks to all the common development work and its permanent evolution, ebroker program for insurance management has established itself as a Bárymont partner in the search for a more efficient management of its business through technological tools and functionalities of software for insurance brokers.
"Route future developments, new channels of interaction between both entities and find synergies and common strategies has been the main objective of this meeting"said Javier Montaraz.
On the other hand, Nuria Alfaro of ebroker stood out, "In ebroker program for insurance management we are very aware of the evolution of Bárymont and the new needs that arise and that we will continue to cover through our technology and a personalized service".