New horizons
Internationalization is the process by which ebroker, an insurance program in Spanish, progressively adapts to take advantage of new business opportunities in the international market. Language, currency, uniqueness of local business processes, are among others, the challenges that we face in this area.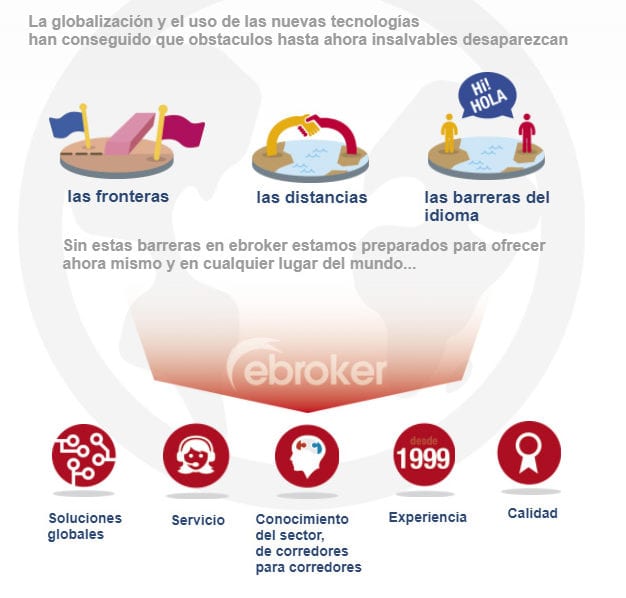 ebroker is in a favorable technological situation to address this type of projects, for its model in web architecture, which makes it possible to jump to other markets, in the cloud there are no borders, there are no accessibility limitations, we manage without infrastructure, in order to provide a service independent of the country or geographical location.
To the technological maturity achieved, we have to add our long experience, not only due to the ebroker journey, but also due to the definition of our project, which can be enriched by the vision of other countries and other trajectories.