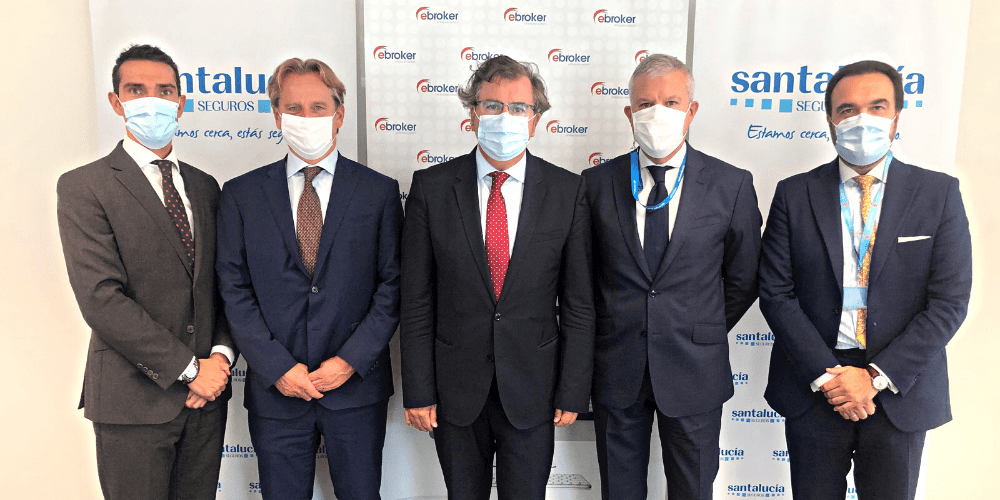 The Life, Home, Communities and Burial products of the insurer will be integrated into the new Merlin multitarifier.
ST. LUCIA, an insurer specializing in family protection, has partnered with our technological platform to promote more efficient and profitable insurance pricing connectivity with the broker community and promote the common business development strategy.
Through our technology, which allows the integral management of insurance mediation and distribution companies, Life, Home, Communities and Burial products are integrated under a web architecture and advanced business administration and control functionalities.
Specifically, the products of these branches will be available in the Merlin Multitarifier, (insurance pricing) both in its integrated version in ebroker and in the independent one. In addition, the agreement contemplates the development of services for the integration of policies, receipts and claims based on the EIAC standard.
SANTALUCÍA will have an exclusive device to support its commercial teams for training in all aspects related to the use and functional knowledge of the services and products integrated in Merlin and ebroker.
Dominique Uzel, General Director of the Business of SANTALUCÍA, and Rodrigo Fernández-Avello, General Director of the Life and Pensions Business, have been at the signing of this agreement, who highlighted that this alliance confirms "the company's strategic commitment to independent professional mediation through its 4 pillars: connectivity, product, service and specialized relational model ". Meanwhile Fernando Calvín, Director of On-site Business, indicated that "We continue to make steady progress in our healthy ambition to become a brokerage partner for the development of our common businesses".
For our part, our CEO, Higinio Iglesias, highlighted how "The incorporation of SANTALUCÍA undoubtedly represents a great boost to sector connectivity for the benefit of ebroker insurance brokers in the search for more efficient and complete connectivity. It is essential to have the strategic alliance of large insurers in the Spanish market such as SANTALUCÍA. "