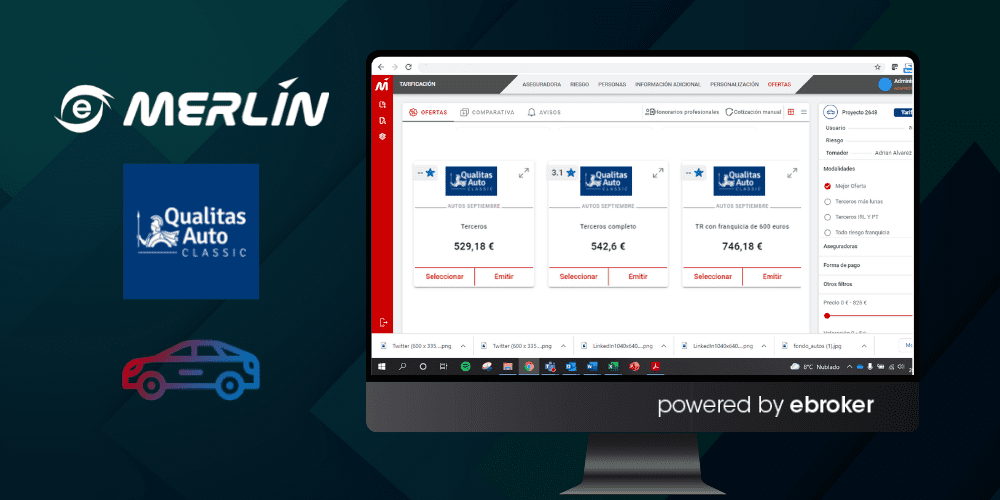 ebroker has implemented in Merlin, a new environment for the commercialization of the technological platform, the product Qualitas Auto. of the company Admiral Seguros, thus being included in the contracting options available to user insurance brokers.
This incorporation is part of the insurer's strategy to implement connectivity for the benefit of insurance brokers, through a 1st category Auto product with extensive coverage.
As stated by Miguel Andreu, Director of Distribution of Admiral Seguros: «For Qualitas Auto, it has been 3 years of success and growth in the corridors channel. Accelerating this development and being able to offer our value offer through the Merlin platform, which is already so well received in the channel, is a new and important milestone. In this way, we continue to strengthen our position as auto specialists and increase our network of collaborators with ebroker. We are very satisfied with this new step ».
On the other hand, Higinio Iglesias, CEO of ebroker, highlights: "We continue to incorporate more contracting options at Merlin with an important company such as Admiral Seguros that is committed to ebroker and the broker channel, including a product that expands and strengthens our insurance offer through the new marketing environment"
Merlin already offers a wide catalog of insurance companies in an agile and innovative environment that is available in an integrated way in the ebroker platform, providing a global vision through its functionalities and services for the analysis, price comparison and marketing of insurance products .