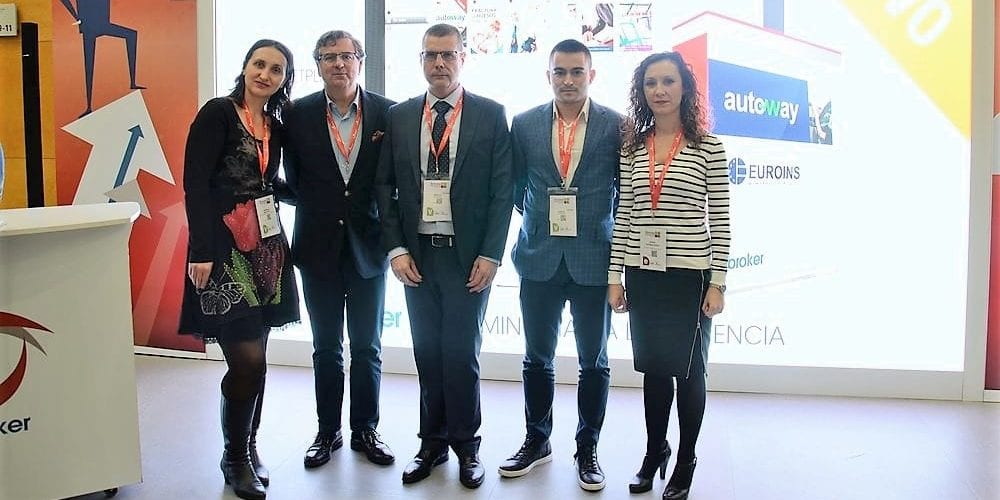 The insurer chooses the broker channel and ebroker insurance software for the distribution of a car product.
The insurer EUROINS, which has been operating since January in Spain, has presented together with ebroker a collaboration project through which it will initiate an ambitious plan of implementation in the Spanish market. This plan starts with the commercialization of a car insurance distributed exclusively through the broker's channel and with the technological support of our insurance software.
EUROINS INSURANCE GROUP (EIG) is one of the largest independent groups operating in the CEE and SEE insurance markets. The company focuses on providing a full range of insurance products in the areas of general, health and life insurance. The group based in Sofia operates in seven European countries, has more than 2,5 million customers and 2.100 employees.
For this first step of implementation and expansion in the Spanish market, EUROINS has opted for the accompaniment of suppliers / partners such as THE in the field of legal protection benefits and travel assistance, CARGLASS in the repair service of moons, GLARUS IBERICA in supporting the integral management of claims and our ebroker insurance software as a specialist technology in mediation for full integration with your connectivity processes. The entity, which invoices 330 million euros in premiums, Thus, it makes our network of more than 600 insurance brokers and brokerages the basis of its distribution network in Spain.
In addition EUROINS has adhered to the main sectoral services and protocols for the management of the automobile industry in Spain. Noteworthy is the Historical File of Automobile Insurance (SINCO) that allows immediate access to the claims history of automobile insurance, as well as the Spanish Direct Compensation Agreement (CIDE), its Supplementary Agreement (ASCIDE) and its operations through the CICOS system.
With this initiative, EUROINS continues its expansion plan in Europe, setting a decided distribution policy for Spain based exclusively on the professional channel represented by the insurance broker, thus promoting marketing based on professional advice and marketing and management. efficient based on technological resources and our connectivity between the insurer and its brokers as the most appropriate way for the best service to the consumer.