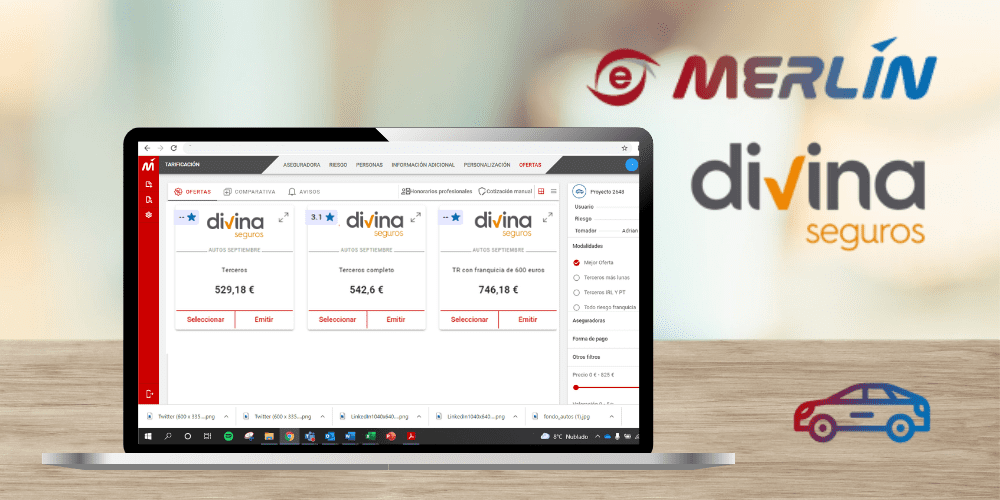 The new marketing environment, Merlin, already makes available to insurance brokers users of ebroker the product of Autos 1st Category of Divina Insurance, thus adding a new hiring option on the platform.
The company thus incorporates in Merlin and for the benefit of the connectivity with insurance distributors, a product that adapts to the client's needs through its different modalities: Third Parties (basic), Extended Third Parties (basic plus windows), Complete Third Parties with Total Loss and All Risks with Franchise
Divina Seguros Auto Insurance offers a wide network of workshops for fast and reliable repair, comprehensive protection, roadside assistance, 365 days / 24 hours from km 0 and agile management in the event of any contingency with the vehicle, among other coverage .
Merlin is available in an integrated way in ebroker, providing a global vision through its functionalities and services in the analysis and price comparison operations and increasing the business possibilities of its user insurance brokers, as well as adding value to them with the implementation more connectivity between them and insurance companies.