Saul Gonzalez
ebroker CTO
Report published in the media Very safe dated February 5, 2021. Technology for insurance brokers.
Can you tell us about the evolution of your career until you joined ebroker? Why your bet on this project?
I studied computer engineering at University from Oviedo and I joined the labor market during the last year of my degree, since then almost 15 years have passed in which I have been fortunate to work on many projects, both nationally and internationally, in which I have been meeting very great professionals who They have helped me to continue growing and reinventing myself day by day.
The first seven years I worked in several consulting companies, some of them large multinationals, where I was playing all kinds of roles, from developer full stack but also head of an architecture department, going through intermediate positions as analyst or project manager.
The following 8 years I have served as CTO in companies in the telecommunications sector, at first in an SME dedicated to recycling electronic devices, where I had the opportunity to work with large companies such as Vodafone, Ono, El Corte Inglés or Phone House, and it was precisely the collaborations with Phone House that opened the doors of this great retailer specialized in the commercialization of technological products and services. My incorporation to Phone House took place at a key moment and I was fortunate to be able to lead the digitization process of the company and its integration into a large business group such as Global Dominion.
Finally, just 1 month ago I made the leap to the sector insurtechThe truth is that at that time I was not looking for a change, but from ebroker technology for insurance brokers, they contacted me, told me about their trajectory, their future plans and after some conversations with Higinio Iglesias, CEO of ebroker, their great commitment to technology together with its knowledge and positioning in the insurance mediation sector, made me decide and accept this new challenge.
What does it mean for ebroker to take this new step in the evolution of its organizational structure? What other fundamental pillars make up the technological team?
Motivated by the new challenges of our strategic plan for the coming years, at ebroker we are currently in a process of evolution in which the great work carried out over the last 20 years is being added together with the incorporation of new profiles in strategic areas such as process management, big data and cloud infrastructures.
Critical areas such as project and process engineering, software development architecture and advanced user services have been reinforced, which will give us a greater capacity to optimally address these new projects in the short, medium and long term, and lead the evolution of ebroker as partner from the insurance broker to version 10.0.
From my point of view, this combination is resulting in a highly trained human team, with great potential and that will undoubtedly take the company to a higher level.
His great commitment to technology together with his knowledge and positioning in the insurance mediation sector, made me decide and accept this new challenge.
What key functions does the new CTO figure incorporate, what do you represent?
This new figure of CTO is one more step within the clear technological bet of ebroker and we are also doing it at a time that I consider is key, where the socio-economic situation that we are currently experiencing is showing that technology has to act as means of bringing people together and making their lives as easy as possible.
I am joining this project to contribute all the knowledge that I have acquired over the last 15 years, promoting areas such as product development, architectures cloud-native or the strategy devOps, also promoting other areas that are currently in the process of expansion such as the Business intelligence and machine learning, complementing them also with my knowledge in data analytics and RPA.
Another of my objectives is to contribute in the process of consolidating and expanding our strategic alliances with technological partners, which will allow us to be a much more agile, dynamic, plural and disruptive company.
Under your responsibility: what are the most important challenges you will face in 2021?
We have a very ambitious strategic plan for 2021 and 2022, where technology will be the axis that will make us evolve, reinvent ourselves and take ebroker to a higher level, all of course without losing our vocation to always be next to the broker.
Within this strategic plan we have just launched Merlin, our new multitarifier, which responds to a need that existed within the market and which is having a very good reception in its initial Beta phase. We are also making a big bet in areas such as big data y machine learning, which will allow us to be a much more data driven. All this supported by technologies cloud and in alliances with strategic partners.
In addition, throughout 2021 we plan to present a good number of technological innovations, which I cannot reveal right now, but which will be highly oriented to helping our clients and facilitating the daily relationships between brokers and insurers.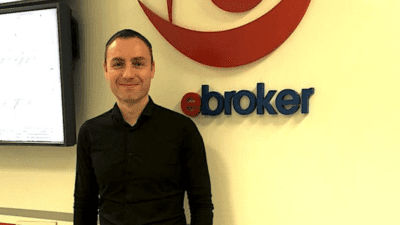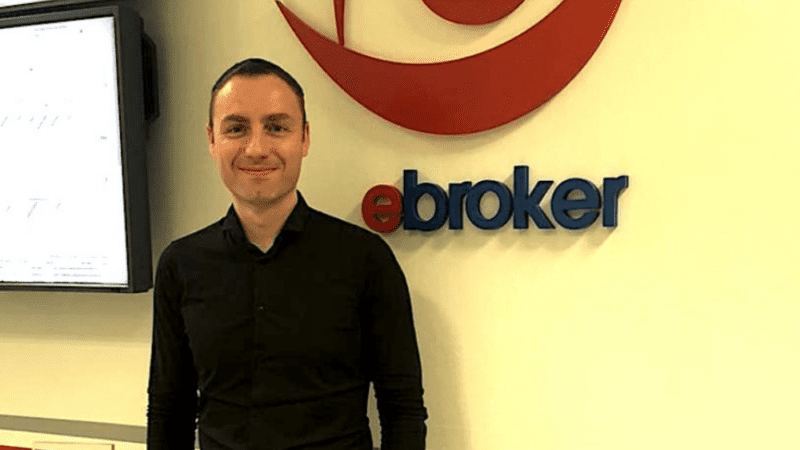 You have recently launched Merlin, a new multitarifier that was born as a result of the company's commitment, manifested over two decades, with the insurance broker. What novelties does it bring to the market and what do you consider to be its main added value?
As I have commented, although it is by no means the only one, Merlin is an important piece within our Roadmap 2021. Our multitarifier is oriented, among other things, to cover a need that the market was demanding and it is none other than to make it possible for there to be several options in the supply of multitarifiers so that users can freely evaluate and decide with which platform they want to work . Technology for insurance brokers.
Merlin has many advantages, among which stand out its ease of use, the customization possibilities or the new services that we are incorporating, such as a vehicle identification system that speeds up the process of inserting data in the commercial process, or a detailed comparator of guarantees at different levels that allows the broker to fully understand the offer options to advise his client The use of predictive models has also been taken into account for the monitoring and evolution of prices through which the system is in charge of carrying out a continuous orientation during the commercial process, showing personalized recommendations and notices that help decision-making.
Another of the main novelties that Merlin incorporates is its social component, which allows users to evaluate the products and services offered, see the accumulated scores and use them as one more factor in the process of offering their customers the products that best suit their needs. your needs.
In this clear and constant commitment to innovation: can you tell us what the company's strategy will be throughout this new year?
We have defined a 2-year strategic plan, where we want to balance the evolution of our current platforms with technological modernization and the evolution of our human team, we are preparing for the great change that ebroker 10, our new ERP platform, will entail.
We have made a very clear commitment to evolution towards technologies cloud-native, for the multiple advantages that they will bring both to us and to our users; Among the most prominent, I could mention the flexibility that we will have to make changes and customizations for our clients, guarantee the availability of the service with redundant platforms and high availability without implying an increase in costs, being able to easily scale the system to face load peaks and be able to continue offering a 100% secure tool that perfectly meets the security and data protection standards that we require from our platforms.
Do you want to add any additional comments or reflections?
In addition, throughout 2021 we plan to present a good number of technological innovations, which I cannot reveal right now, but which will be highly oriented to helping our clients and facilitating the daily relationships between brokers and insurers.
Download full interview