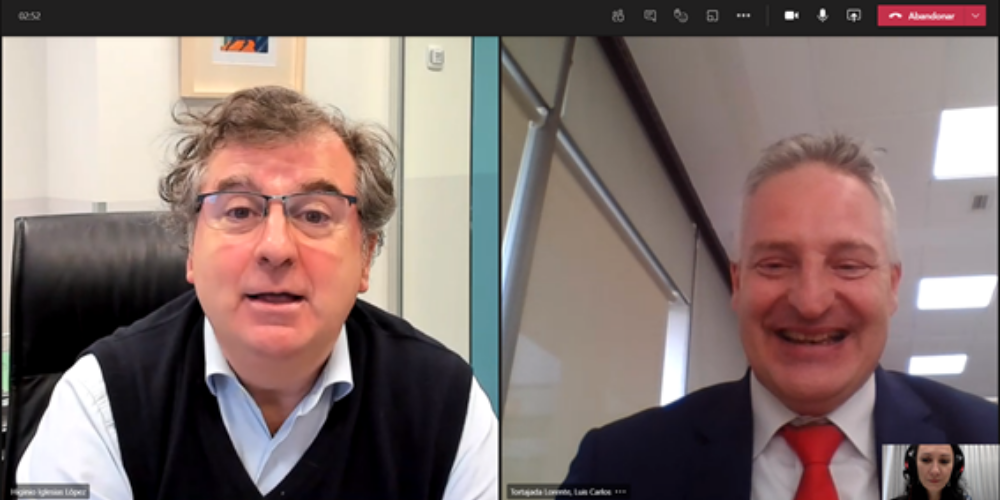 We have promoted our alliance in connectivity with the insurer for user insurance brokers, by establishing and defining our joint corridor connectivity objectives for 2021.
During the last days, we have established the global corridor connectivity plan that will be developed throughout the year and will include, mainly, the implementation of the products available from MAPFRE in the new multitarifier, MARLINE, both in its version integrated into the platform and in the one that will be available to the market as an independent product. In addition, the automation of receipt management in EIAC standard through SIAREC is proposed.
For Higinio Iglesias, "For ebroker, as a technological partner of insurance brokers, it is essential to have the alliance of major players in the sector such as Mapfre in the search for a more efficient and complete corridor connectivity."
At MAPFRE, this alliance represents an important advance in the strategy of enhancing connectivity with brokers, providing competitive and high-quality solutions that allow high profitability for both the client and the broker. The technological innovation that we bring to the company with our solutions for brokers will allow MAPFRE to compete in an agile and secure digital environment and to highlight the different services it offers.
For Luis Tortajada: "Ebroker is a leading technology company for our brokers and our alliance is essential. The evolution of its tools, such as the new multitarification platform, is fully aligned with our strategy of continuing to decisively enhance our connectivity solutions for corridors, adding value in mediator management, service quality and process optimization ".
With these actions, we, together with MAPFRE, continue our joint commitment to innovation and promoting the connectivity of commercial and management processes that have a direct benefit for the insurance broker and its business activity.