588 30 number of July 2021
ebroker: New fields in Candidates module.
ebroker, allows you to manage the means of collection, the managing user, the bank or the branches of competence of a candidate. To do this, the following fields have been added to the Candidates module:
Payment
Managing user
Bank entities
Branches of competition

You just have to go to ...
Main> Candidates> Management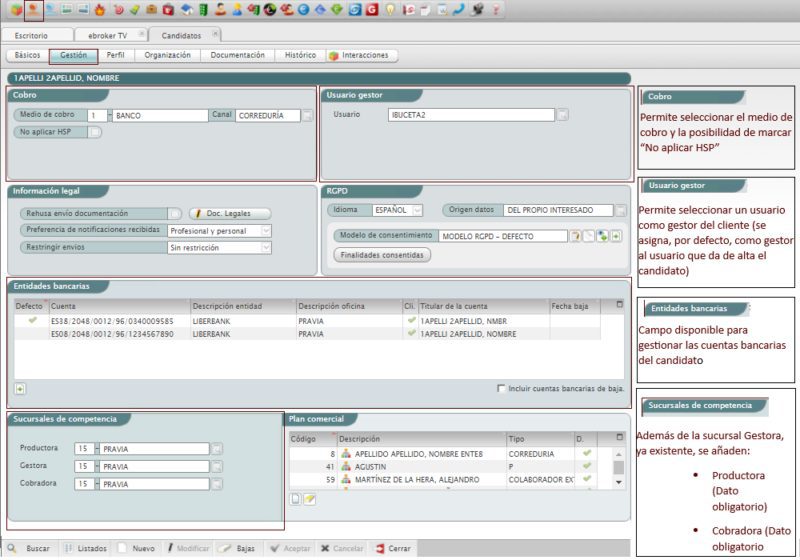 Did you know that ... he goes on vacation
Today we inform you that this newsletter is going on vacation until September. Don't forget to check the update PDF